My FXDB Street Bob has been down for a couple of months; shortly before the holidays, the shifter arm broke loose.
This wasn't your usual 'harleys suck' problem, this was all operator error; I fucked up the shifter spline when I was trying to adjust the shifter a few months back, and my kludge job finally failed.
The moral is, don't force it, and don't do the job if you don't have the right tools. Yeah, yeah, I know.
Sunday night I looked at the weather report, and found that, unlike most of the country, here in northern CA we're experiencing lovely spring weather; highs in the seventies this week. It occurred to me monday morning, just exactly how pissed I'd be if the weather tunred perfect and my ride was down; so I gave in, had the steed towed in, and a day later had it running again.
Warrantees are a good thing.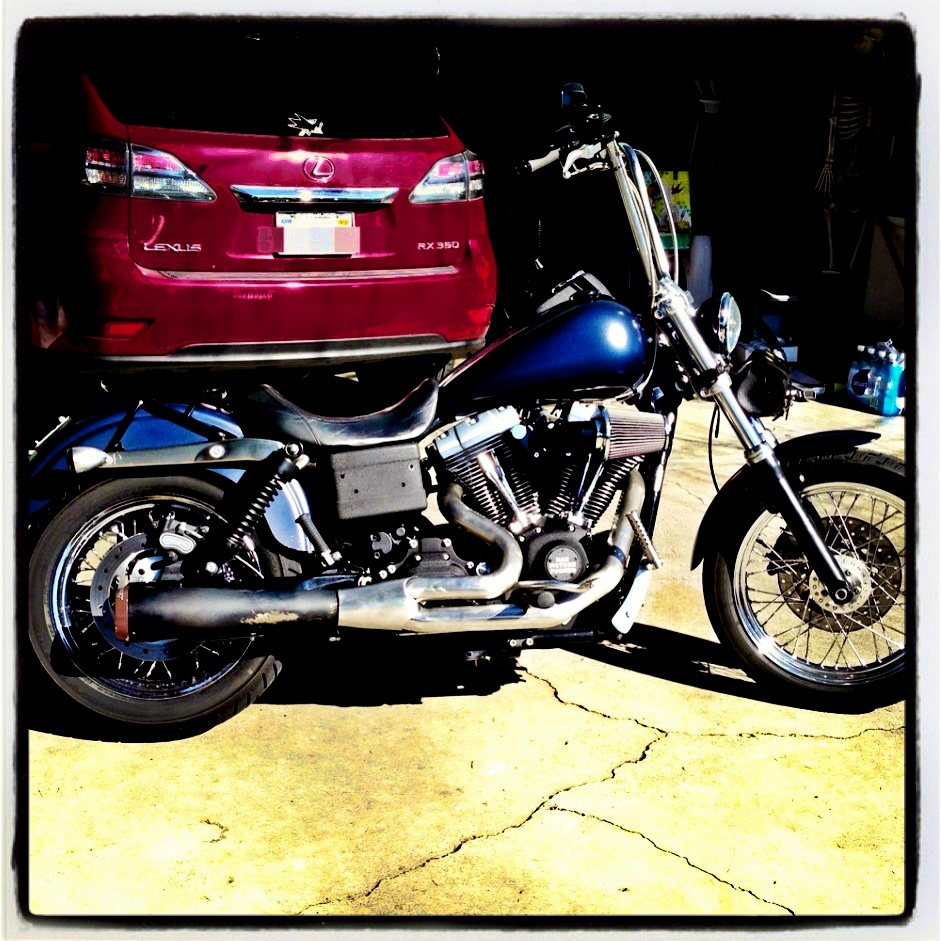 (Pic taken with iPhone 5, processed with instagram,
and then processed more with aperture.)